TESTIMONIALS
Want to know what our customers say about us?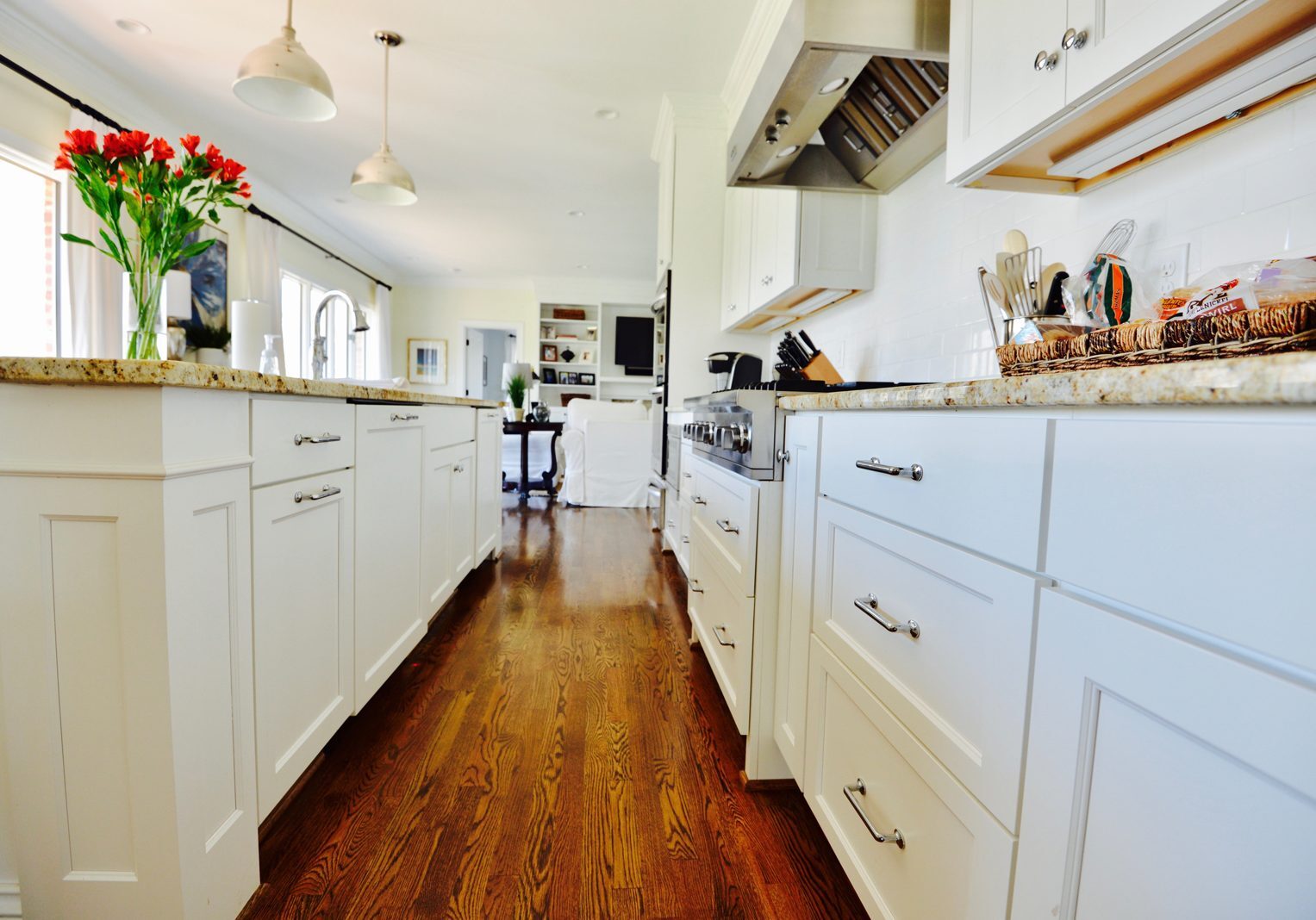 Proud of Our Reputation
Most of our work comes from the referrals of our satisfied customers. We invite you to read what they have to say. We hope to soon include your experience in this list!
We employed Stephens Remodeling for an extensive remodeling of a 30 year old home. Literally every room of our house was worked on, and the work ranged from simply painting , to a completely new kitchen, to walls being opened, to structural support. We knew that the project would be a big one, and what we looked for in a contractor was a combination of honesty and competence. We found that elusive combination in Lloyd and Debbie Stephens, and in the professionals that they employ. It is also significant to note that we were not on site for most of the work, and relied on the team communicating progress and working through issues as they arose through phone conversations and e-mails. Without hesitation, we highly recommend Lloyd and Debbie Stephens.
John and Donna
Williamsburg, VA
---
Our home has TWICE received major hurricane damage. In both cases, Stephens Remodeling provided emergency repair service the very day of the storm and excellent follow-up by completing needed repairs in a timely and efficient manner. In addition, we undertook a major home renovation that included a room addition, a remodeled and enlarged kitchen, a new entrance, and new decking. We were extremely pleased with the quality of the workmanship and service that you provided.

Feel free to use any pictures you have of our place and tell potential customers that I will be glad to provide a reference.
Bill
Newport News, VA
---
We recently contracted Stephens Remodeling to replace our sliding patio door and transom window. We are so impressed with the professionalism and workmanship, as well as the cost. This was a small job for them, but they gave us the same care and attention that we would expect with a large, expensive project. We love the new door, and will certainly use this product line when the time comes to replace our windows. We absolutely recommend Stephens Remodeling to anyone who needs work done.
Barbara and Chris
Williamsburg, VA
---
We selected Stephens Remodeling to complete a master bedroom/bathroom addition after interviewing numerous builders. We decided to work with Lloyd Stevens because of his professionalism and willing to work with us as a team. Lloyd worked directly with us from the conceptual drawings to the final work through. We are very happy with the finished product and have recommended Stephens Remodeling to our friends as being trustworthy, punctual, budget and schedule conscious, and delivering great quality work.
Julie and Chris
Williamsburg, VA
---
Thanks and gratitude to Stephens Remodeling for the outstanding craftsmanship, professionalism, and commitment to making our addition attractive and an enjoyable experience. We are most pleased with the detailed planning. The workers were courteous and showed the utmost respect for us and our home. We would welcome the opportunity to show our home to prospective customers in order to assist and aid them in future contracts.
Bill and Gail
Williamsburg, VA
---
We want to provide feedback on the recent project to convert the attic space over our garage into an office/media room. We couldn't have been happier with the results!

The project required relocating the HVAC system into the garage below, replacing the door and removing the roof rafters from the adjoining roof, installing two dormers, installing a double window at the end of the room, building and installing bookcases, window seats, a double desk and kitchen cabinets. All of the work was completed as we expected and with in the agreed upon time frames. The crew from Stephens Remodeling was courteous and considerate of the fact that they were working in an occupied residence. The lead carpenter David was excellent at both doing the work and supervising the other members of the crew. He made sure things were done right and complete on time.

Please feel free to use us as a reference for your workmanship.
John and Julie
Williamsburg, VA
---
We contracted with Stephens Remodeling to design and build a screen porch for the back of our house. During each phase of the process, from design to completion, Mr. Stephens and his professional crew did a great job. Most important, the work was finished ion a timely fashion at the contracted price.

This company has skilled employees. All of the work performed was exceptional. The carpenters and other professionals were highly experienced and took pride in producing a quality product. Quite frankly, the quality of the work is at a much higher level than I anticipated for an outdoor screen porch.

During the construction process, every effort was made to be neat and unobtrusive. After the porch was finished, all excess building materials and trash were removed.
Don
Williamsburg, VA
---
We recommend Stephens Remodeling. We have worked with Stephens Remodeling on two large Projects. The first project included complete kitchen remodel, removing walls to enlarge common areas, relocating outside doors, replacement of all windows, re-siding the house and more. The second was construction of a two storey detached garage/building. We are extremely happy with the results of both projects.

We appreciate the courtesy and workmanship of the Stephens team members. We would like to make special note of the effort in working with us during the planning phase and throughout the process as adjustments were required or desired.

We are happy to recommend Lloyd and his team to others.

Great job,
Ron & Tessa,
Williamsburg, VA
---
Stephens Remodeling converted our screened in porch into a sunroom in 2009. They did a great job, excellent workmanship, good crew, timely and easy to deal with. It cost $20,000 and we have enjoyed it continuously, so it was well worth it.
Jerald W Olson
Williamsburg, Va
---
Lloyd and each of his co-workers did an excellent job in remodeling our kitchen in June 2010. Initially he explained our options to us very well, started when he said he would, his crew always was on time and cleaned up each day and did quality work. I would recommended Stephens Remodeling to anyone.

All the best,
Jerry Davis
Glen Allen, VA
---
We selected Stephens Remodeling to remodel our master bathroom and got exactly what we had hoped for and couldn't be happier with the end product. After interviewing four builders, we selected Stephens Remodeling and immediately felt comfortable with Lloyd and his team. Lloyd is extremely professional, flexible and willing to make changes on the fly. He was able to turn our vision into a reality. His employees and subcontractors are skilled, timely and courteous. We highly recommend Stephens Remodeling. They do what they say they are going to do: Finish the product to the customer's satisfaction in a timely manner and within the contracted price.
Greg and Kathy Stewart
Williamsburg, VA